COUNSELING CONCEPTS, P.C

LOCATIONS:
MEMORIAL AND PEARLAND


SERVICES PROVIDED:


INDIVIDUAL THERAPY
(CHILDREN, ADOLESCENTS & ADULTS)

PLAY THERAPY

FAMILY THERAPY

COUPLES THERAPY

GROUP THERAPY
(Memorial Location Only)

BARIATRIC ASSESSMENTS
(Memorial Location Only)

ADHD ASSESSMENTS

IMMIGRATION ASSESSMENTS
(Both Locations)



Monica Dunwoody, LPC and Brandi Snow, LPC started Counseling Concepts in 2001. It has now grown to include two offices and multiple, exceptional therapists that specialize in a variety of areas at both locations. Our mission continues to be providing quality care to our clients and assisting them to reach their goals. We strive to match clients up with the therapist that best meets their needs, and work to get clients scheduled within a week of their initial contact.

Counseling Concepts has two easily accessible locations, one in Houston (Memorial) and one in Pearland. The Houston (Memorial) office team consists of Monica Dunwoody, Shirley Wheeler, Emily Stevens, D'Ann Franklin, Celine Medlock, and Natalie McVeigh.

The Pearland office was opened in 2004 and their team includes Brandi Snow, Susan Denton, Candace Cudd, Julie Gibson, and Christopher Brown.



---
PLEASE FEEL FREE TO CONTACT US AT ANY TIME TO SET UP AN APPOINTMENT OR COME IN TO MEET ONE OF OUR COUNSELORS TODAY!
---
BIOGRAPHIES
Houston - Memorial Location


Monica Dunwoody

Monica Dunwoody is a Licensed Professional Counselor (LPC). and received her B.A. in Speech Communications from Texas A&M University and a M.A. in Psychology from Houston Baptist University. She has worked in a variety of settings including private practice, inpatient hospitalization, intensive out-patient, partial hospitalization and community mental health. Her areas of interest include depression, life transitions, self-esteem, relationship issues, anger and stress management, teen issues, marital and pre-marital counseling.
---
---
D'Ann Franklin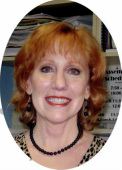 D'Ann Franklin is a Licensed Professional Counselor, and began psychotherapy in 1991, serving clients in marriage and family counseling as well as individual and group therapy. Also an educator, she has served as special needs counselor in the Spring Branch and Katy school districts. Her specialties include anxiety disorders, depression, grief, eating disorders, anger management, assertiveness, and child and adolescent behavior issues. D'Ann offers Bariatric Assessments for Surgery.

---
---
Emily Stephens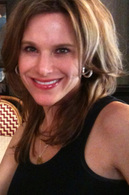 Emily Stephens is a Licensed Professional Counselor and considers it an honor to listen, support, and offer guidance to help others achieve their goals. She uses a variety of different methods that are creative, yet solution focused. She received her undergraduate and graduate degrees from Baylor University. She has thirteen years of experience providing a range of services including individual, family, couples, and group therapy. She works with Houstonians who are experiencing difficulty with anxiety, depression, grief, anger, life transitions, career, conflict, communication, and interpersonal relationships at home or at work. In her experience, people seek her help when they want to make changes in the way they handle their lives. Her goal is to help them understand all of their options, and how their life events and decisions brought them to where they are today.

---
---
Shirley Wheeler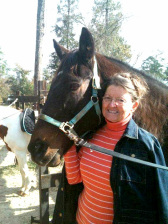 Shirley Wheeler has been a Licensed Clinical Social Worker (LCSW) for thirty years, and has learned much from people willing to share their emotional wounds and resulting issues with which they struggle. Some of the common, presenting concerns are: anger, fear, abandonment, guilt, depression, anxiety, grief, and shame. In addition, her own life experiences continue to teach her valuable insights for healing and growth. Perhaps the most basic of those insights is that God does not allow our pain to be wasted. While she continues to provide what might be termed traditional psychotherapy, in 2007 she added an exciting dimension to what she can offer. Having completed required training for certification by the Equine Assisted Growth and Learning Association (EAGALA), Shirley is able to offer Equine Assisted Psychotherapy (EAP), a very powerful model that utilizes the innate ability of horses to detect and respond to the emotions of people in their presence. As a mental health professional, she has worked with all age groups in both inpatient and outpatient settings, including a period of time in which she worked for the Menninger Clinic in the Adolescent Unit. She enjoys providing services through individual, couple and group sessions in a safe, caring and nonjudgmental environment. Shirley considers it a gift to share part of your journey of growth and healing.


---
---
Natalie McVeigh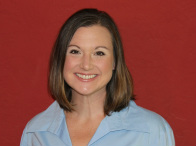 Natalie McVeigh is a LPC (License Professional Counselor) with a Bachelor of Arts in Psychology from Texas A&M University and a Master of Science in Counseling Psychology from the University of Houston, Clear Lake. She has worked in a variety of environments including in-patient care, residential settings, partial hospital programs, and private practice. Some of her areas of practice include mood issues, anger management depression, anxiety, group therapy, assertiveness, and end of life issues.
---
---
Celine Medlock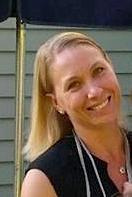 Celine Medlock, LMFT graduated from University of Houston - Clear Lake with a degree in Marriage and Family Therapy. Celine has been working in private practice for over 11 years. In addition to marriage and family therapy, as well as other relationship issues, she also focuses on addictions, eating disorders, depression, weight management, abusive relationships and self-esteem issues. Celine offers Bariatric Assessments for Surgery, and she is also a Certified Weight Management Specialist.
---
---
NATALIE McALISTER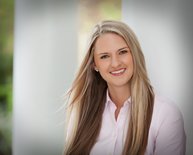 Natalie McAlister is an LPC and received her master's in Counseling from University of Houston - Clear Lake, and her bachelor's in Psychology from Texas A&M. Her specialities include (but are not limited to) coping with major life changes (such as changes in employment, relationship status, relocation or move, or becoming a parent), women's issues, depression, relationship issues, performance and athletic anxiety, overcoming perfectionism and/or shame. She works with adults and couples and practices an integrated approach theoretical orientation, which includes aspects of Solution-Focused Brief Therapy and Reality Therapy.




---
---
Biographies
Pearland Location

Brandi Snow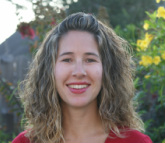 Brandi Snow is a Licensed Professional Counselor (LPC) and received her B.A. in Psychology from Texas A&M University and a M.S. in Counseling from Baylor University. She has been in private practice for over 14 years. She enjoys working with children, adolescents, adults, families and couples. Her areas of interest include relationships, behavior issues, mood issues, teen issues, self-esteem and personal growth.

---
---
Christopher Brown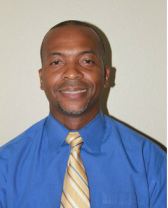 I am Christopher Brown, a Licensed Professional Counselor and a certified DBT therapist. As I have journeyed through various phases of life, I can recall when I was an adolescent and how difficult it was to adjust to many changes in life internally/externally. As many people have gone through this phase of life and beyond, you and I both realized that there are many junctures later in life that present challenges as well. Have you experienced difficulty with managing and expressing your emotions, have you had challenges with relationships in the workplace, with your friends, family or a companion. Have you recognized that you have experienced anxiety, depression fear and confusion about the past or the future?
As a DBT informed therapist I will assist you in recognizing how your thoughts, feelings and behaviors are connected, and provide you with practical skills that you can incorporate into your daily life. Change begins with you and you have taken the most important first step of searching for a compatible therapist. The spectrum of clients I have worked with has ranged from 6 year olds to adults as mature as ninety-seven. The key to the success that I have been able to have with clients is a result of building rapport, listening attentively and creating a safe environment where each person is validated.
---
---
Susan Denton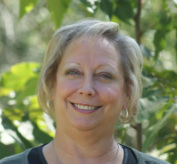 Susan Denton holds a BS in Psychology and a MA in Marriage and Family Therapy. She has been licensed as an LPC by the state of Texas since 1992. Her experience and training equip her in several areas including relationship/marriage, parenting, blended families, mood and anxiety disorders and loss. Susan also specializes in working with children and adolescents and their families coping with mental health issues such as ADHD, Bipolar Disorder, Autism Spectrum Disorders, Oppositional Defiant Disorder, mood and anxiety disorders and foster/adoption issues.
Susan views the client/counselor relationship as a partnership through which they together discover and select treatment goals, recognize and overcome obstacles to progress, and in which the client feels encouraged and supported during the journey.

---
---
Candace Cudd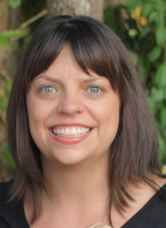 Candace Cudd is a Licensed Professional Counselor (LPC) and a National Certified Counselor (NCC). She is also a Certified Trauma Consultant (CTC) through The National Institute for Trauma and Loss in Children. She received her B.A. in Psychology from The University of Texas at Austin and a M.S. in Counseling from the University of Houston-Clear Lake. Her work experience in private practice and in school and community settings provides her a comprehensive understanding of the complex issues facing many families today. She enjoys working with children and families on a variety of behavioral concerns that impact school and home including ADHD, social skills, anxiety, divorce/blended families, and stress management. Her other areas of interest include working with adults, families, and couples coping with grief and loss, anxiety, relationship issues, and personal growth.

---
---
Julie Gibson
Julie Gibson is a Licensed Professional Counselor and National Certified Counselor. Julie earned her B.S. in Psychology with a minor in Special Education from Sam Houston State University. Julie also went on to earn her M.A. in Marriage and Family Therapy from Sam Houston State University. She has gained experience in the outpatient setting by providing individual, group, and family counseling. Her most extensive work has involved providing services to at-risk children and adolescents in the criminal justice system focusing on anger management, behavior management, increasing self-esteem, coping with mood disorders, and substance abuse. In addition to addressing these areas with individual clients, she also works with families to improve communication, build relationships, set rules and boundaries, and to enhance parenting skills. Julie's areas of interest include anxiety, depression, mental health issues, and personal growth.


---